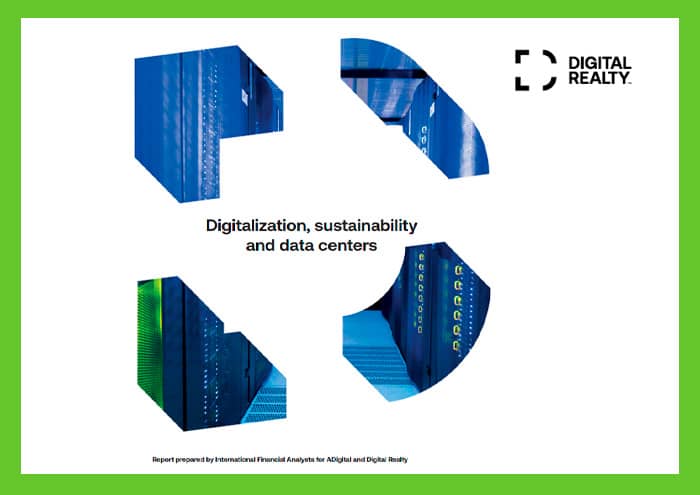 Digitalization, sustainability and data centers
This document is an investigation into the relationship between the development of the digital economy in Spain and its influence on sustainable development indices such as CO2 emissions. Its conclusions focus on the effects of the digitization-sustainability binomial at the macro and microeconomic level.
We inform you that the data provided will be processed to provide you with the requested service, attendance at an event or download of a document, as well as to communicate by email or SMS the activities or events that we organize or in which we participate. You can exercise your rights of access, rectification, limitation or deletion of your data (
see privacy policy
).